Overview of Blue Base's Week (28th November 2017)
Cinema
'Tra La Laaaa!' As captain Underpants would say!
To start the week off, we went on a special outing to the cinema to watch Captain Underpants. This ties in with our Superheroes topic.
The whole outing was a success and we were very pleased with how well the boys in Blue Base behaved, so much that Mr Price has mentioned that we go on another trip out to the cinema before Christmas.
Big Bonfire
Community Gardening is always fun and with how hard the boys have been working at Wildside, this week was our time to make a bonfire and have a well deserved treat of sausages and smores.
The boys helped Sue bring all the equipment over that we needed and even whittled some sticks which would be used to put the sausages and marshmallows on.
Yummy! What a great afternoon we had! The boys were all very sensible, remembering to walk around the fire circle and perfecting their 'respect' position.
By the looks on their faces, they definitely enjoyed the treats!
Raised Bed – Gatis
Following our Cinema trip, we went on our weekly trip to Gatis. This week's session was a wet one! It rained the whole time we were there but even with the rain pouring, the boys worked incredibly hard to finish the raised bed. They were moving the blocks around, making sure it was level and even used the power tools to put it together.
Hopefully next time, we will be able to fill it with some vegetable seeds. How exciting! Our very own Blue Base vegetable bed.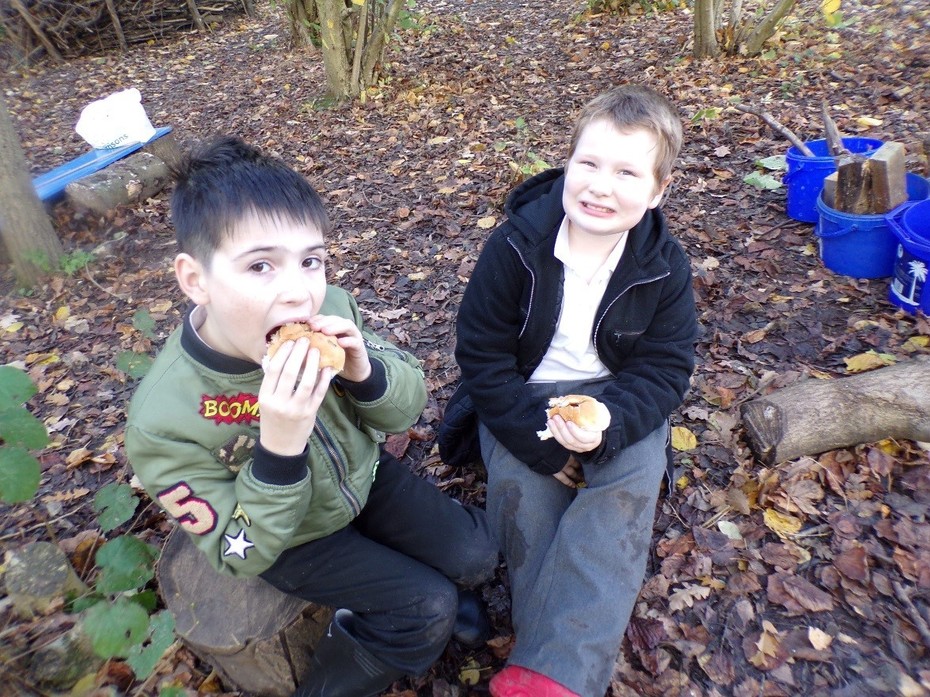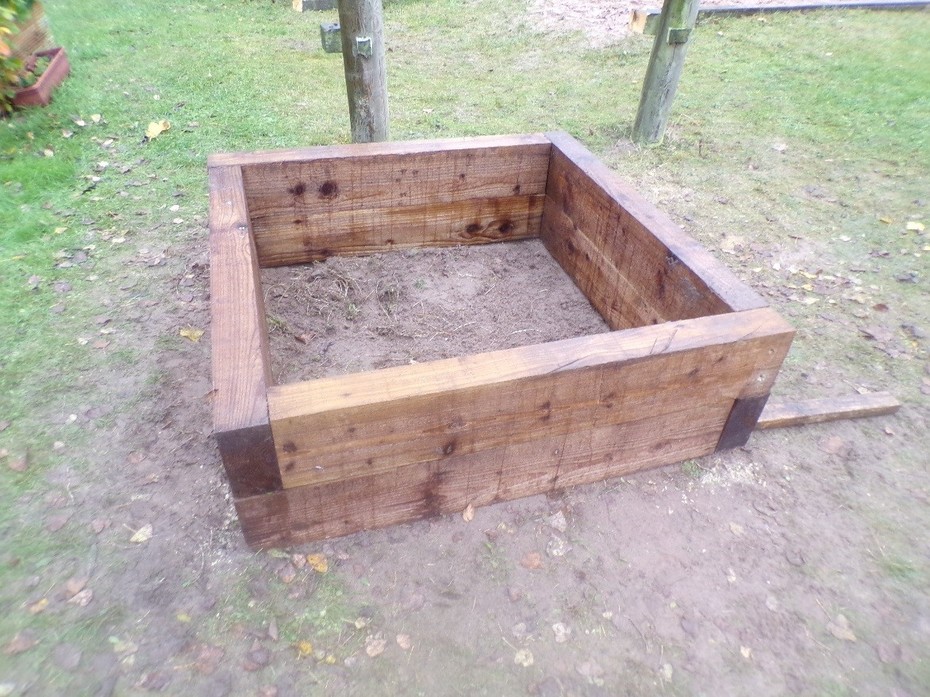 Tortoises
Ant and Dec, the school tortoises, have paid us a visit this week. They have had a sleepover in Blue base. We have been taking it in turns to look after them, everyday a different blue base boy feeding and bathing them.
We have thoroughly enjoyed having them in Blue base and hope they have enjoyed their stay.