Weekly Achievement Awards
Each Friday we hold a Whole School Assembly to celebrate our Weekly Achievements. Our three main weekly awards for celebration are:

Mathematician of the Week | Hand Writer of the Week | Star of the Week
Other types of recognition the pupils receive are:

Golden tickets - Throughout the week pupils can all earn golden tickets for when they are following directions, are on task, modelling good behaviour and setting a fantastic example of our school motto: "Be the Best You Can Be".
Kindness tokens - When children show acts of kindness, they will be given a Kindness Token. This could be for a number of reasons; helping another pupil, using their fantastic manners, sharing and turn taking and showing good sportsmanship.
Supernova tickets – These tickets are the hardest to get! They are only given out for going above and beyond the already high expectations of the school.The tokens are earned, then all collected and tickets are drawn out for special prizes each week.
Attendance – Every child who gets 100% attendance for that week is celebrated with their every own certificate. We also have the attendance Base Race which is rewarded to the class with the best attendance.
Weekly Winners
For the week beginning 13th November 2017
On a Friday we have a whole school assembly to celebrate our weekly achievements.
Our three main awards for celebration are Mathematician of the Week, Hand Writer of the Week and Star of the Week.
This week's winners of the main awards are:
Mathematician of the Week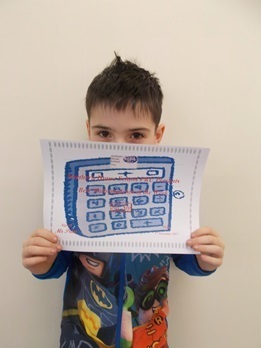 Jac Sly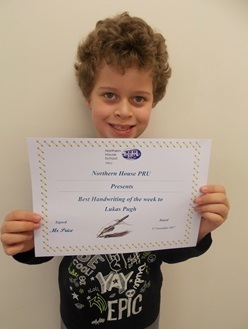 Lukas Pugh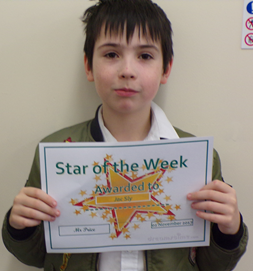 Jac Sly
Our previously weekly winners:
(Click the dates to reveal our weekly winners)